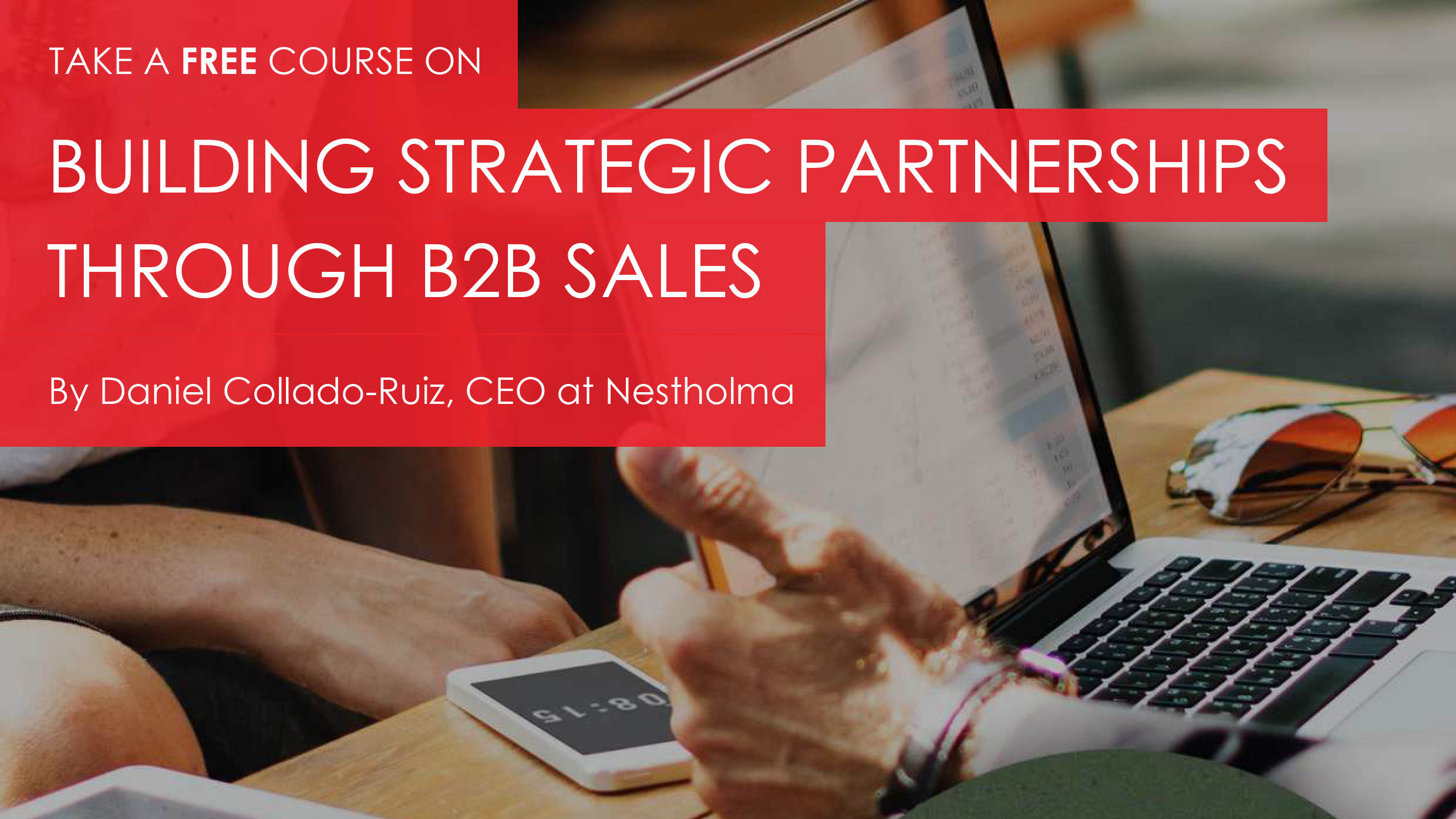 Building strategic partnerships through B2B sales 5th
The course is 100% FREE and will consist of 80% interactive exercises (role-playing,
working on your case, group discussions, and more!) and 20% insights and structure.
Join the open course and learn how to identify potential partnerships, form negotiations, implements hared goals, and more.
Sessions Will be held in English.
Nestholma helps financial companies and startups collaborating together effectively. Some of its clients include Nordea, OTP Bank, TEB, Nokia, Microsoft, among others. Do not miss this great opportunity!
–
El curso es 100% GRATUITO y consistirá en 80% de ejercicios interactivos (juegos de rol,
trabajar en cada proyecto, debates grupales y mucho más). Y 20% de teoría e información.
Aprende cómo identificar posibles alianzas, realizar negociaciones o implementar objetivos.
Las jornadas se realizarán en inglés.
Thursday July 4th
9:00 – 11:30 Value Sales: Objectives and Techniques
12:00 – 14:30 Interacting with Customers
Friday July 5th
9:00 – 11:30 Building Partnerships and Trust
12:00 – 14:30 The Sales Process