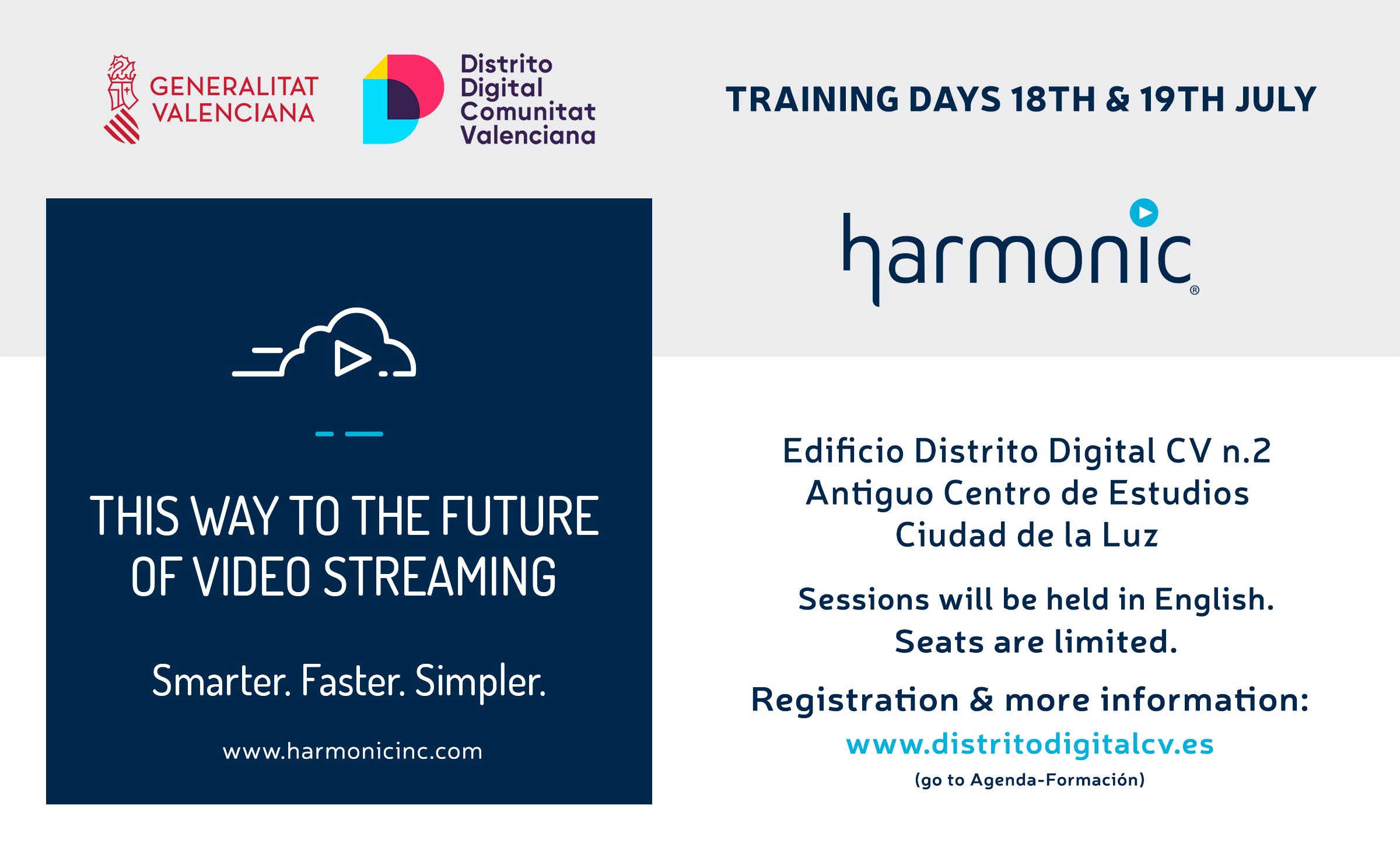 This way to the future of video streaming 18th
Formación en inglés impartida por la empresa Harmonic Inc, dedicada a desarrollar software y ofrecer servicios de enrutamiento y almacenamiento de vídeo para compañías audiovisuales.
Thursday, 18th July
9:00 – 10:30 – Brief History of Video Delivery, Harmonic. Miquel Poch, Manager EMEA SaaS Solutions.
11:00 – 12:30 – Organization and Leadership. Thriving International Teams. Andrew O'Dell, Director Global T1.
13:00 – 14:30 – Production and Playout, Where the Video Begins. Alex López, Sr. Technical Support Engineer
Friday, 19th July
9:00 – 10:30 – Cloud Computing Solutions. Jose Rio, Technical Support Engineer.
11:00 – 12:30 – Streaming from the Cloud. Cayetano Aniorte, T2 Technical Support Engineer
13:00 – 14:30 – New Technologies, New Selling Techniques. Ruben Sevillano, Regional Sales Director